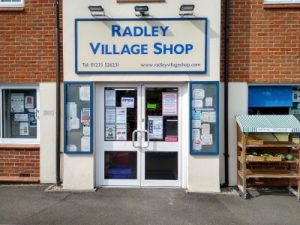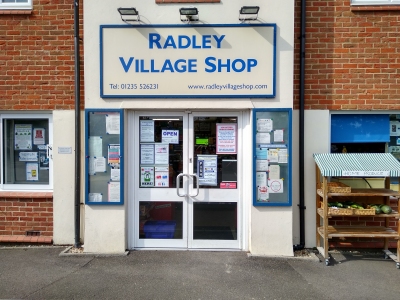 Christmas goodies have arrived at Radley Village Shop! Click here to find out more
Radley Guides Christmas Postal Service – 30 pence per card for delivery to Radley only. Details
---
Opening hours during the Christmas and New Year period

Normal Saturday opening hours (8.30–12.30) on Christmas Eve and New Year's Eve
CLOSED ON CHRISTMAS DAY
Bank Holiday hours (9–12) on the Monday to Friday between Christmas and New Year. We're closing early so staff can prepare for the annual stocktake.
Open 9–12 on New Year's Day and 2nd January,
Back to normal on Tuesday 3rd January.
See a full listing of the opening hours
They'll be no baking from 26th December to 2nd January inclusive. We'll be happy to sell frozen bakes to customers during this time and give them the baking instructions.

---
Radley Village Shop is a convenience store, newsagents and off-licence offering a range of basic essentials but with an emphasis on higher quality and local produce wherever possible. It's staffed by volunteers from the village, led by a professional shop manager. More about the shop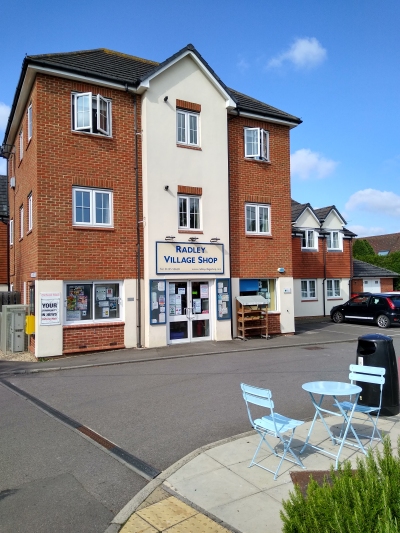 The shop stocks a wide range of everyday items, some of which are sourced locally. Hot drinks, sandwiches and hot bakes are also available. We have daily or regular deliveries of newspapers, bread, milk, eggs, fruit and vegetables, and many hundreds of other products to meet the needs of our customers. Careful attention is given to product quality, wholesale and retail prices to make sure we are as competitive with the large supermarkets as we can be – giving our customers value for money in a place that is convenient to them. Check out what the shop sells