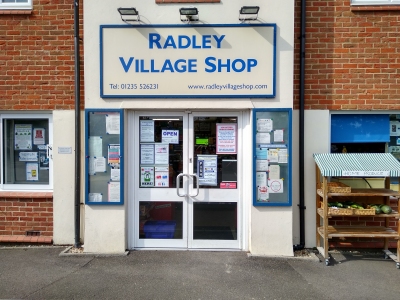 Shop opening hours
| | |
| --- | --- |
| Monday to Friday | 7 am to 5 pm |
| Saturday | 8.30 am to 12.30 pm |
| Sunday | 9 am to 12 noon |
Grants for local organisations
A total of £1,000 is available in grants for village projects with a social or charitable purpose. The deadline for applications is 31 October 2021. Download an application form for more information. Alternatively, ask in the shop for an application form.
COVID-19: message to customers (updated 16 July 2021)
Although social distancing rules in the shop will no longer apply, we've decided for the time being to allow three customers in the shop at any one time and to keep the traffic light system on the door.
To allow for natural ventilation the entrance door will be kept open at all times. The only exceptions will be in extreme weather conditions, e.g. very high outside temperatures or driving rain coming into the shop.
We prefer customers to wear a face covering in the shop. Please respect those who choose not to wear a mask as we can no longer enforce this. This also applies to our staff.
We continue to wipe and sanitise surfaces and door handles regularly to maintain a high level of hygiene. Hand sanitiser is provided for customer use.
About the shop
Radley Village Shop is a convenience store, newsagents and off-licence offering a range of basic essentials but with an emphasis on higher quality and local produce wherever possible. It's staffed by volunteers from the village, led by a professional shop manager. More about the shop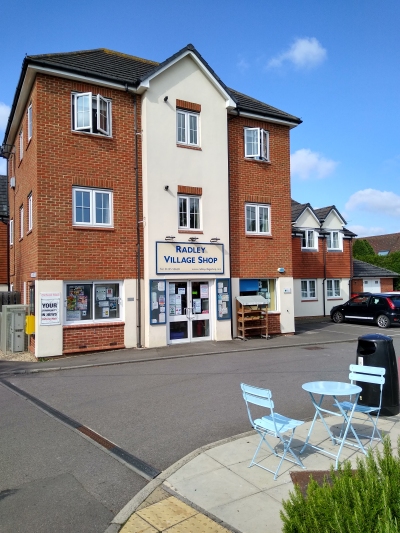 The shop stocks a wide range of everyday items, some of which are sourced locally. Hot drinks, sandwiches and hot bakes are also available. We have daily or regular deliveries of newspapers, bread, milk, eggs, fruit and vegetables, and many hundreds of other products to meet the needs of our customers. Careful attention is given to product quality, wholesale and retail prices to make sure we are as competitive with the large supermarkets as we can be – giving our customers value for money in a place that is convenient to them. Check out what the shop sells