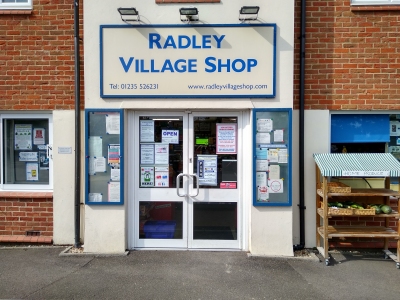 Coronavirus outbreak: Shop opening hours until further notice

| | |
| --- | --- |
| Monday to Friday | 7 am to 2 pm |
| Saturday and Sunday | 9 am to 12 noon |
Bank Holiday (31 August): 9 am to 12 noon
Don't forget your face covering!
Message to customers (updated 23 July): From 24 July, it will be compulsory for customers to wear a face covering such as a mask, scarf or visor that covers the mouth and nose. Some exemptions apply. The shop has the right to refuse entry to anyone not wearing a face covering. More about the new rules
We still need to close early at 2 pm. We continue to review the situation as restrictions are eased and more volunteers feel able to return to working in the shop. We are currently using the time in the afternoon once the shop has closed to clean and stock shelves, as this is difficult to do when the shop is open while maintaining safe distancing. We will endeavour to return to normal opening times as soon as possible. 
To maintain social distancing we're limiting the number of people in the shop at any one time to two and asking customers to queue two metres away from the edge of the counter until it is their turn to pay. We've now got a 'traffic light' system on the door that tells people whether they can come in straight away or need to wait.
We're very grateful to the team of door 'stewards' – originally volunteers from Radley College and since 13 April from SERV (Supporting Everyone in Radley Village) – for all their help over the past weeks. We couldn't have managed without you.
Message from the shop chairman to all our customers (20 March 2020)
About the shop
Radley Village Shop is a convenience store, newsagents and off-licence offering a range of basic essentials but with an emphasis on higher quality and local produce wherever possible. It's staffed by volunteers from the village, led by a professional shop manager. More about the shop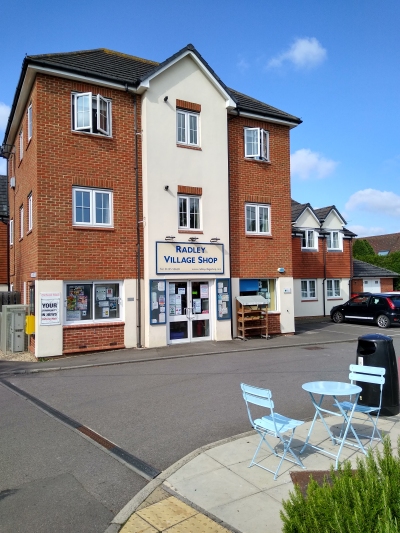 The shop stocks a wide range of everyday items, some of which are sourced locally. Hot drinks, sandwiches and hot bakes are also available. We have daily or regular deliveries of newspapers, bread, milk, eggs, fruit and vegetables, and many hundreds of other products to meet the needs of our customers. Careful attention is given to product quality, wholesale and retail prices to make sure we are as competitive with the large supermarkets as we can be – giving our customers value for money in a place that is convenient to them. Check out what the shop sells