31 December 2009
Village Shop of the Year – 2009
Radley Village Shop won third place in the Best Community-owned Shop of the Year category of the Oxfordshire Village Shop of the Year 2009 competition organised by Oxfordshire Rural Community Council.
The certificate and prize of £50 were presented on 5 February 2010 to the shop manager, John Goodenough, by the ORCC Village Shops Development Worker, Jane Barker.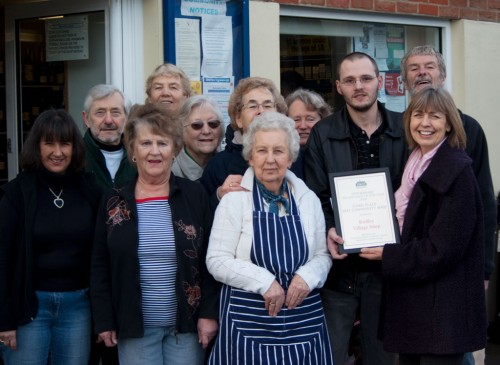 The annual competition aims to boost the profile of village stores and has two categories – community owned and independently owned. Shoppers nominate stores and the council compiles a shortlist of entrants, which are then visited by the judges. The winner of the community owned category was Ewelme Village Store with Wootton Stores (near Woodstock) in second place.
Extract from the ORCC competition report: 
"Radley Village Shop is awarded third place. This shop was set up by the community in 2007 when the previous store was closed because of redevelopment of the site. A team of 65 volunteers help the manager to keep the shop open seven days a week. Alongside the well stocked, standard range of goods was a dedicated fair trade section. The judge was impressed with the clear business focus of the shop and its useful and informative website."
A big thank you to all our customers who sent in nominations for Radley Village Shop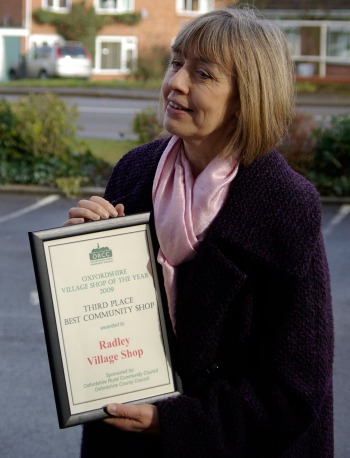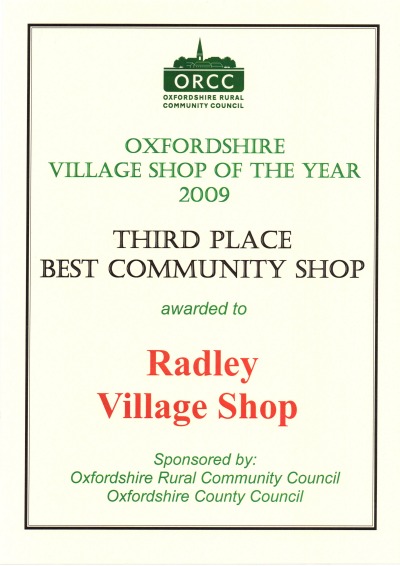 Full ORCC competition report